Road Dogs
February 18, 2021 @ 5:00 pm - 8:00 pm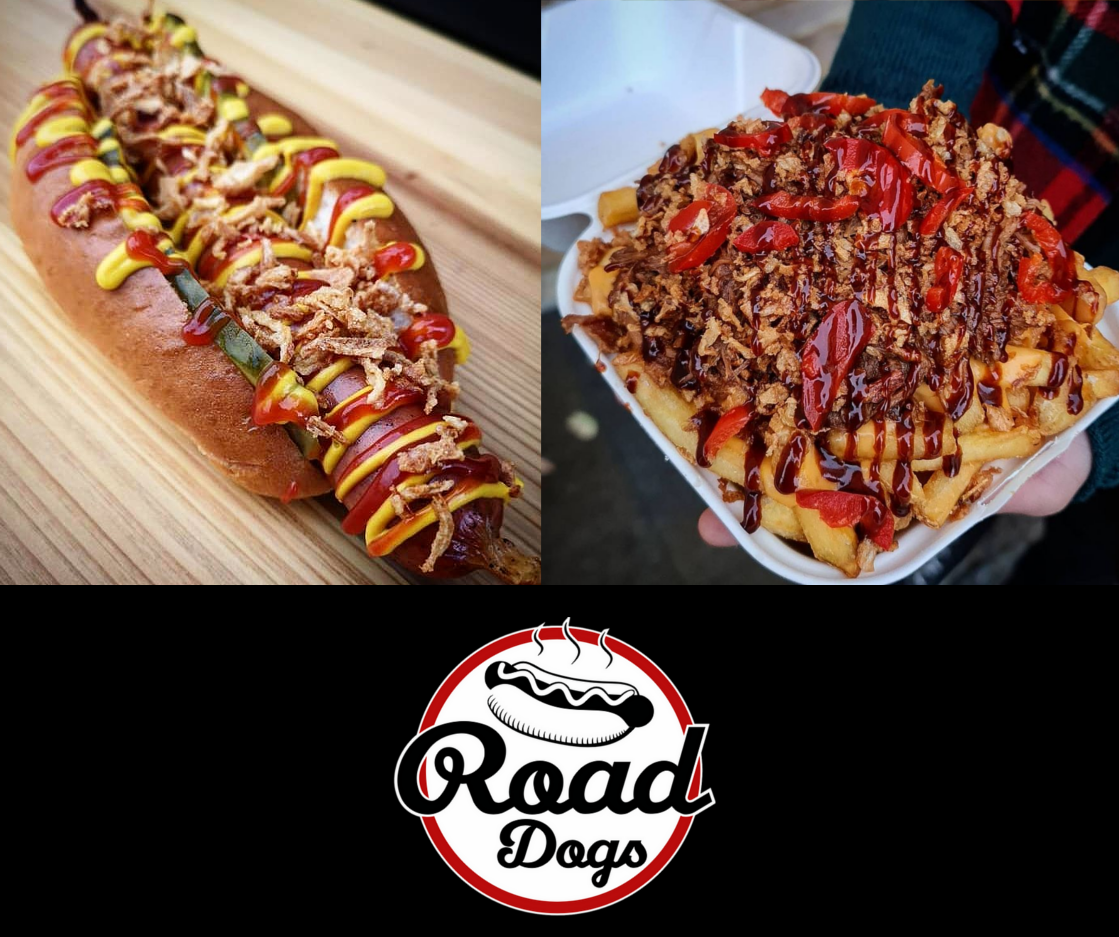 Road Dogs was born from our love of "sausage" and always finding poor quality hot dogs anywhere we went.
After a lot of sausage sampling we finally came across a small independent butchery who make all of our pork & beef franks by hand.
We started back in 2017! making our mark on the Street Food scene in "The Big Rig" a transformed removal truck.
Remember you can book a table with Evolve to eat in, or you are more than welcome to take-away.