Download our new App
Choose which device to download our App on to
Our new app gives you more...
ONLINE ORDERING
Order online via our app for delivery or takeaway. Simply choose the items you would like, choose a time for delivery or to collect, and then pay through the app. You will receive emails with updates on your order, including acknowledgment of your order and also when your order is ready.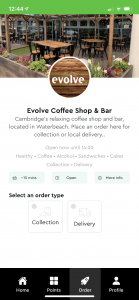 CUSTOMER LOYALTY REWARDS
If you use us on a regular basis you can shop and be rewarded. Each time you purchase something in store, make sure to scan the unique QR code in your App to receive points. Simply click on the small QR code to expand and hold up to a member of the team for them to scan your QR code when paying. Points equals free items in store (see below).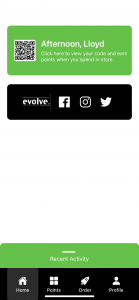 POINTS EQUALS REWARDS
Every time you shop with us don't forget to scan your QR code for points. Points equal free items in store! You can track how many points you have in your App. When you have enough points for a free item i.e. a free coffee, simply come in store and claim your free item. We often add new free items to the App, so keep an eye out for these on there.